ACTIVE MEASURES Vol.3 Pandemopticon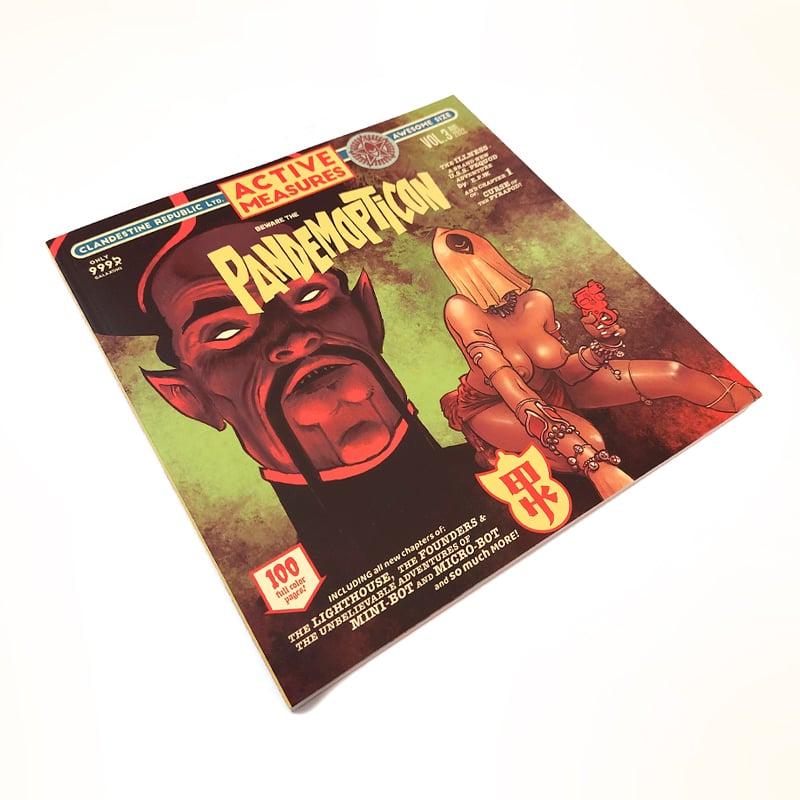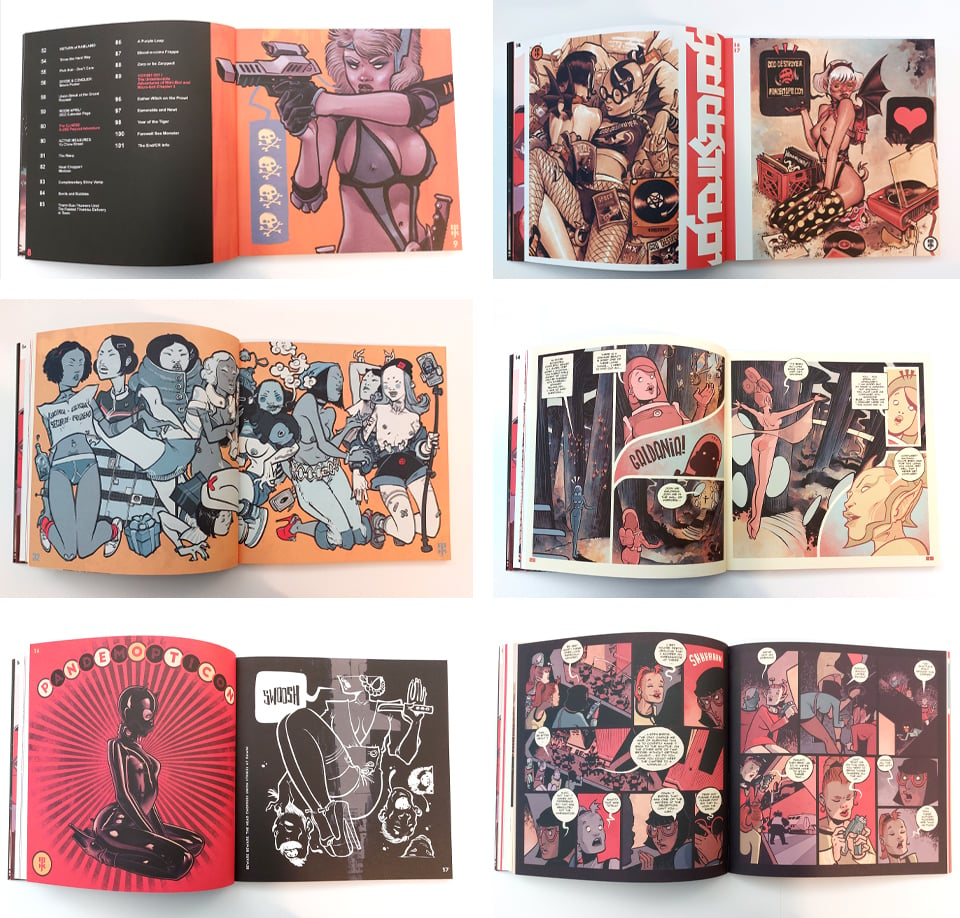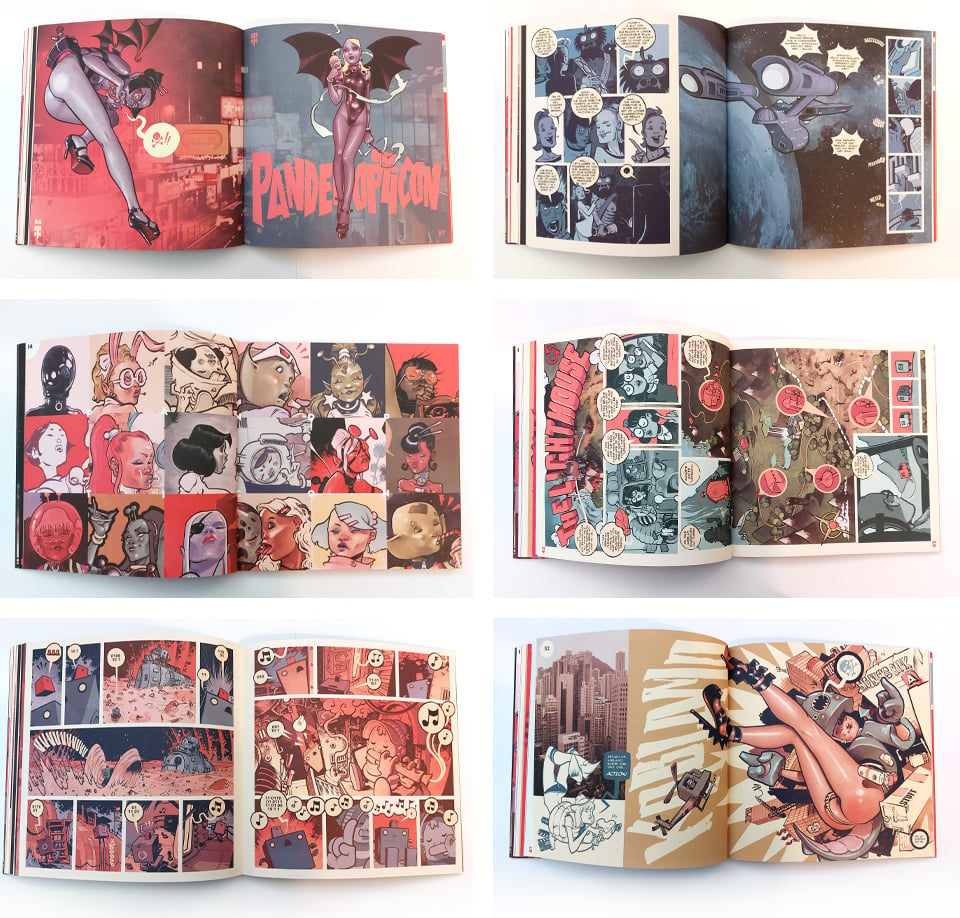 ACTIVE MEASURES Volume 3 by EPHK
TECHNICAL:
ACTIVE MEASURE vol.3
[PANDEMOPTICON]
21×21cm
100 pages
Full colour
Softcover
ISBN: 978 3 9819666 5 7
Active Measures is a series of books by Electric Pick. Lodging itself between the zine and the art anthology.
A graphic mind trip, a visual adventure in various mediums dedicated to all the random visions and concepts floating in the Electric Pickavers.
80% new work, 20% older remixed work, 100% new ideas never before printed, mixing analog and digital mediums and pushing them as far as they can go. This project is as much a conduit for specific ideas and visual concepts as it is a graphic experiment in layout, giving every spread in every book in the series it's very own personality.
Although we've stuck as best we can to the founding principles of the Zine focussing mainly on accessibility and propagation with low cover prices, it is wrong for us to describe it as one since its production quality makes it impossible for us to give it a true Zine cover price. However, the goal of this new art book series is, in the best of our ability, maximum dissemination.